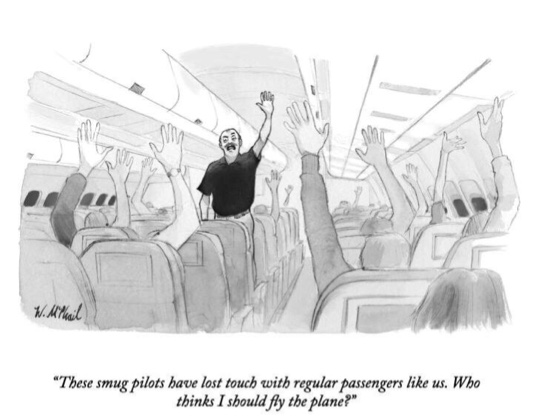 Courtesy of the New Yorker.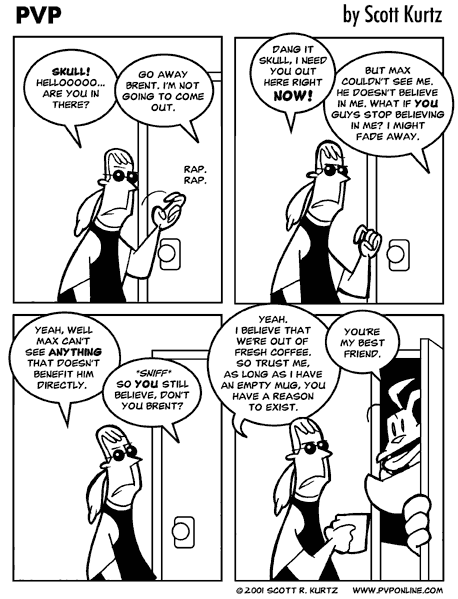 I've written at length about the dismaying slide of Scott Kurtz' PVP, my one-time favorite web comic. I'm not a daily reader any more—I could no more handle the plummeting there than I could watch Matrix Reloaded again. I check in every once in...
Maria sent me a link to cartoonist Scott McCloud's stuff, so I thought I'd point out a few of my favorites: Brad's Somber Mood, Inertia Man, Zen Dating, Monkey Town, and Scott McCloud—I know you are reading this. Choose one of the many titles I...